Road Construction on Industrial Boulevard begins January 3, 2022
January 11, 2022
The City of Covington will start an Industrial Boulevard Improvement Project on January 3, 2022 and run through the first of July 2022 (depending on weather and any unforeseen issues). The project limits are from the right-of-way of Hwy. 278 heading north on Industrial Blvd. to the city limits just before Industrial Drive.
Traffic control will be on site during the process since there will be temporary lane closures to help motorists navigate around construction work.
Select image below to enlarge calendar of construction items.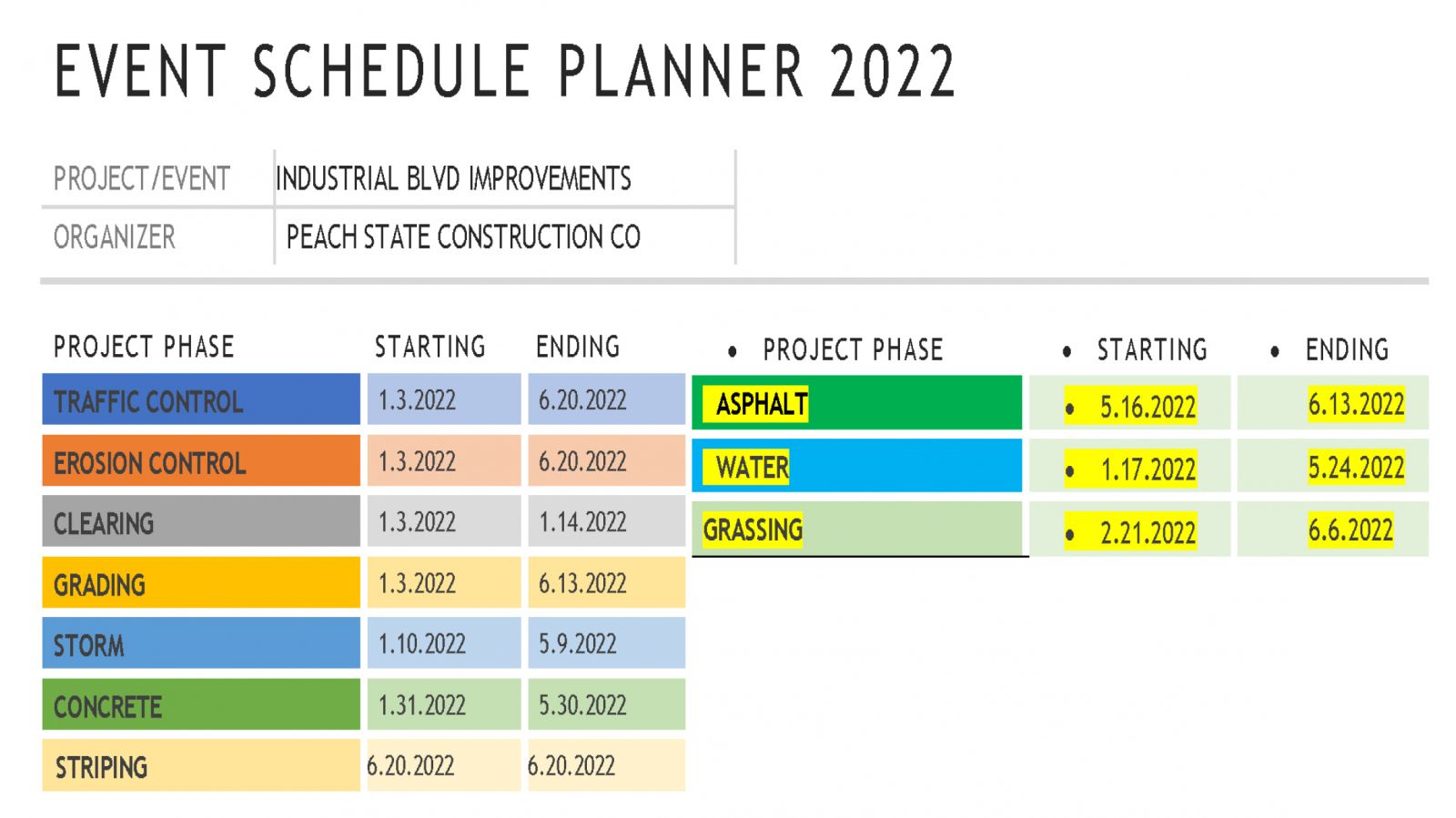 Return to list.