As of December 29, 2021, City Hall Lobby Closed to Public
December 29, 2021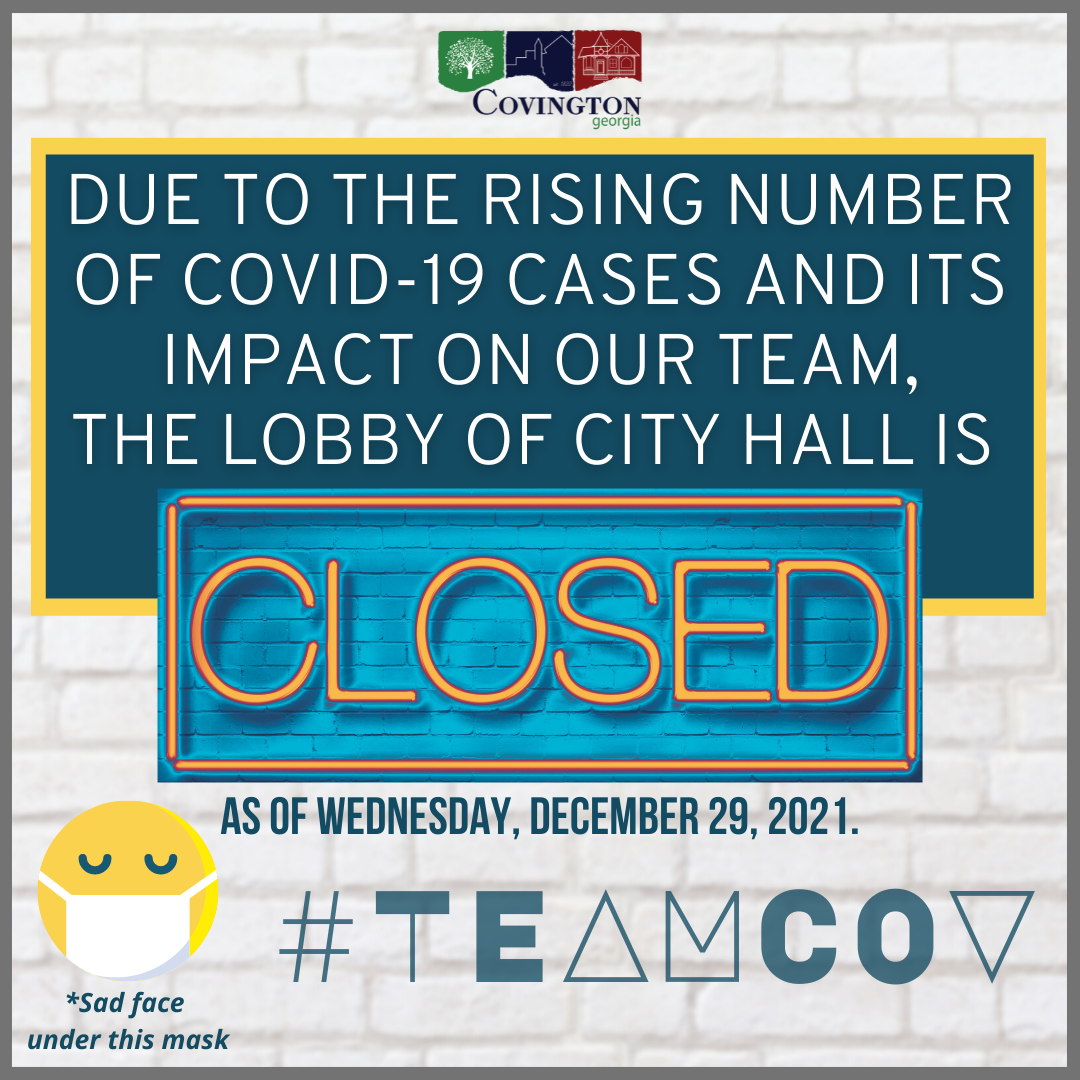 Due to the rising number of COVID-19 cases in our area and the impact COVID-19 has had on our team numbers recently, the lobby of City Hall will be closed to the public beginning Wednesday, December 29, 2021. If you need to make a utility bill payment, there are multiple options including:
🔸 Paying online by selecting
here
🔸 Call 1-844-462-1018 to pay over the phone
🔸The drive through will be open during normal business hours of 8 a.m. - 5 p.m., Monday - Friday. There is also an after hours drop box in the drive through area.
🔸 If you need to set up an appointment, please call 770-385-2000.
Thank you for your patience during this temporary adjustment as we take into consideration the safety of our citizens and our team.
Return to list.