May 24, 2022 General Primary Election Advance In-Person Voting Locations
Per the Newton County Board of Elections, advanced in-person voting has moved from the Newton County Administration Building (1113 Usher Street SW, Covington) and will now be held at Prospect United Methodist Church & Good Shepherd Episcopal Church.
April 20, 2022
Please select below image to enlarge for sites & dates.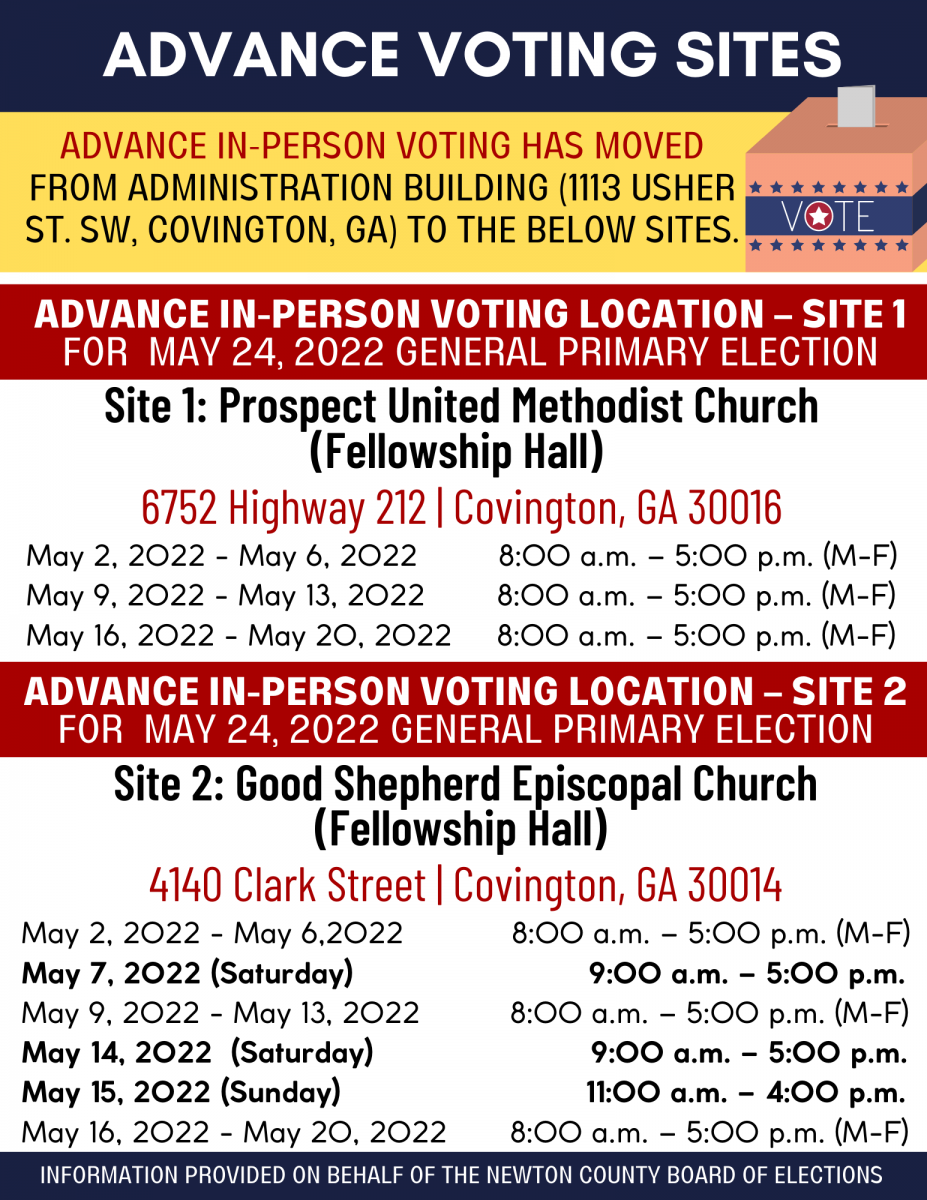 Return to list.