Central Park Groundbreaking Ceremony Coming Soon
June 21, 2019
City leaders and citizens will gather on July 11, 2019 at 9:30 a.m. to participate in a groundbreaking ceremony for Covington Central Park, a 160 tract in the heart of the city.
Residents are encouraged to attend this monumental event.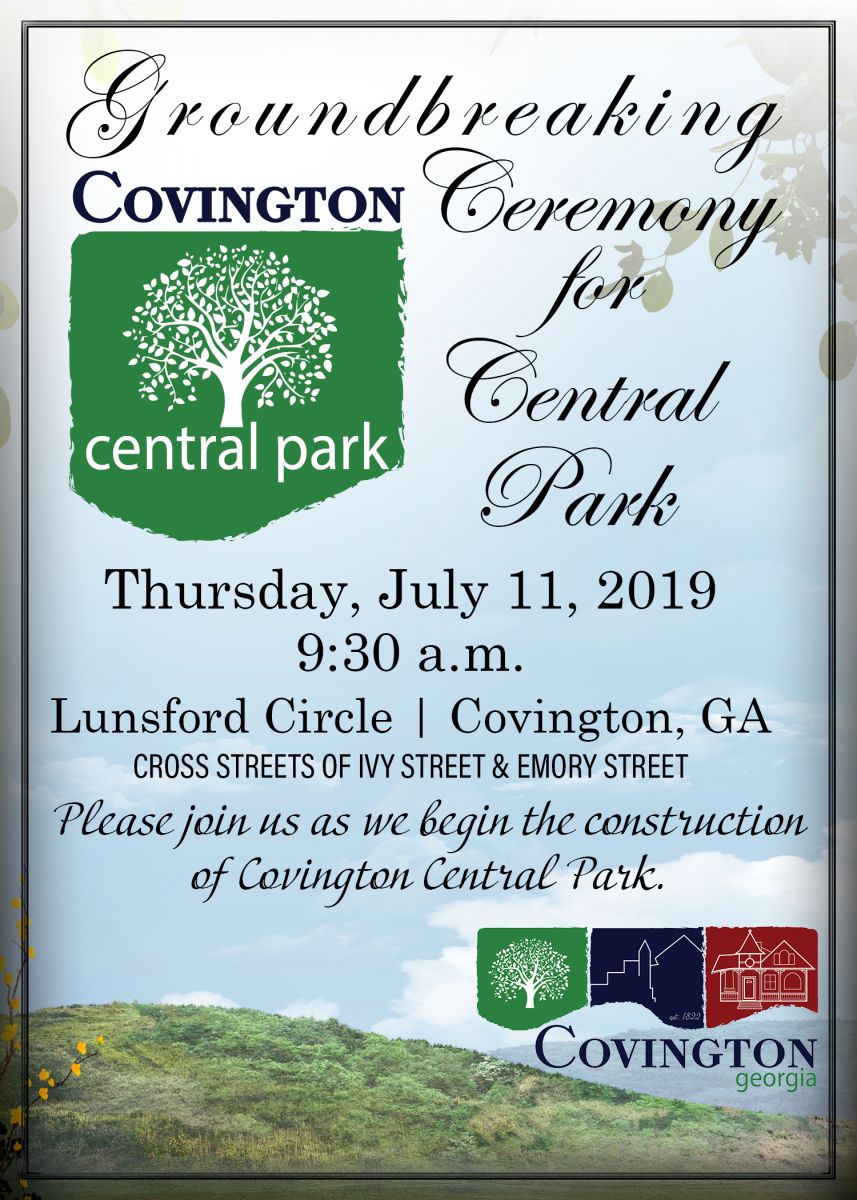 Return to list.
Unemployment is down. Opportunity is up!
Got Jobs? We do! From 12% in 2012, Covington's unemployment rate sits at just 4.7% today.