Sanitation Collection Map and List of Streets with Pickup Days Effective Monday, November 11, 2019
November 07, 2019
Sanitation Collection News:
Please see the attached sanitation collection pickup date map and list of streets with pickup day. This map will be effective Monday, November 11, 2019 and shows which date your household refuse will be collected. More information will be coming soon regarding recycling pickup dates.
Also, please know your trash can will now be picked up by a robotic arm attached to the truck. Please place your can far enough away from mailboxes, cars, etc. to be picked up (approximately two feet). Please call 770-385-2000 with any questions.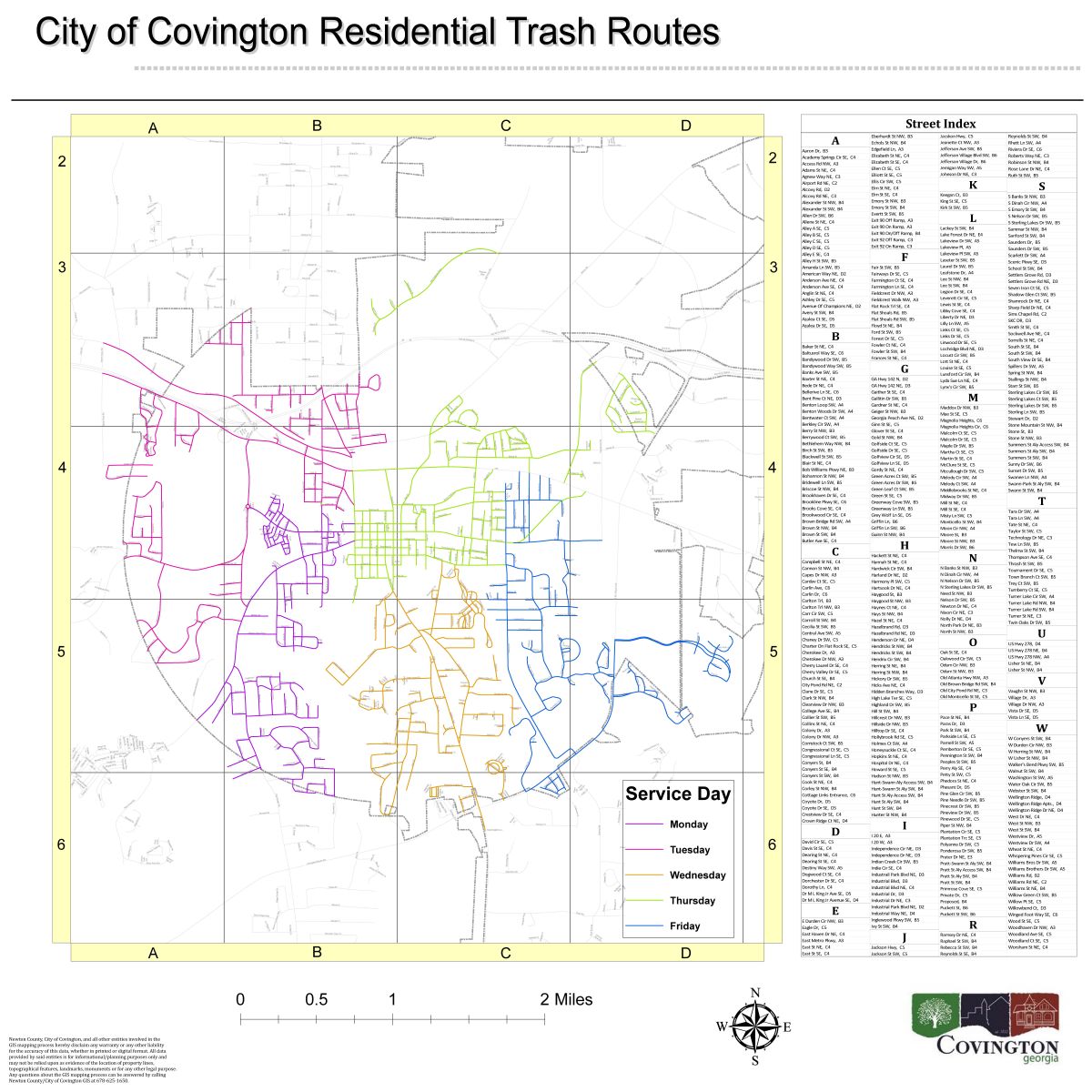 CLICK HERE FOR ENLARGED IMAGE.
Return to list.
Unemployment is down. Opportunity is up!
Got Jobs? We do! From 12% in 2012, Covington's unemployment rate sits at just 4.7% today.