Gas Leak Safety & Awareness
Do you know the warning signs of a natural gas leak?
March 02, 2023
Natural gas leak signs include:
Unusual odor or rotten egg smell
Discolored or dead grass or plants and/or abnormally dry or hard soil
Hissing noises with no evidence of snakes
Bubbling in wet or flooded areas
If you suspect a gas leak, LEAVE the area immediately and AVOID touching anything electrical. Do not smoke, turn off/on lights, appliances, and do not operate any vehicle or equipment that could create a spark. Natural gas can ignite from a spark or open flame, possibly causing a fire or explosion.
Call 911 or the City of Covington Gas Department at 770-385-2000 once you are in a safe location away from the natural gas leak. Stay in the safe location until emergency responders or the City of Covington Gas Department deems a safe return.
Also, in the interest of safety, if you plan to dig on your property, by law, you must notify GA 811 by calling 811 or by submitting a request online at
www.georgia811.com.
This service is free but not calling could result in serious injury, property damage or avoidable expenses.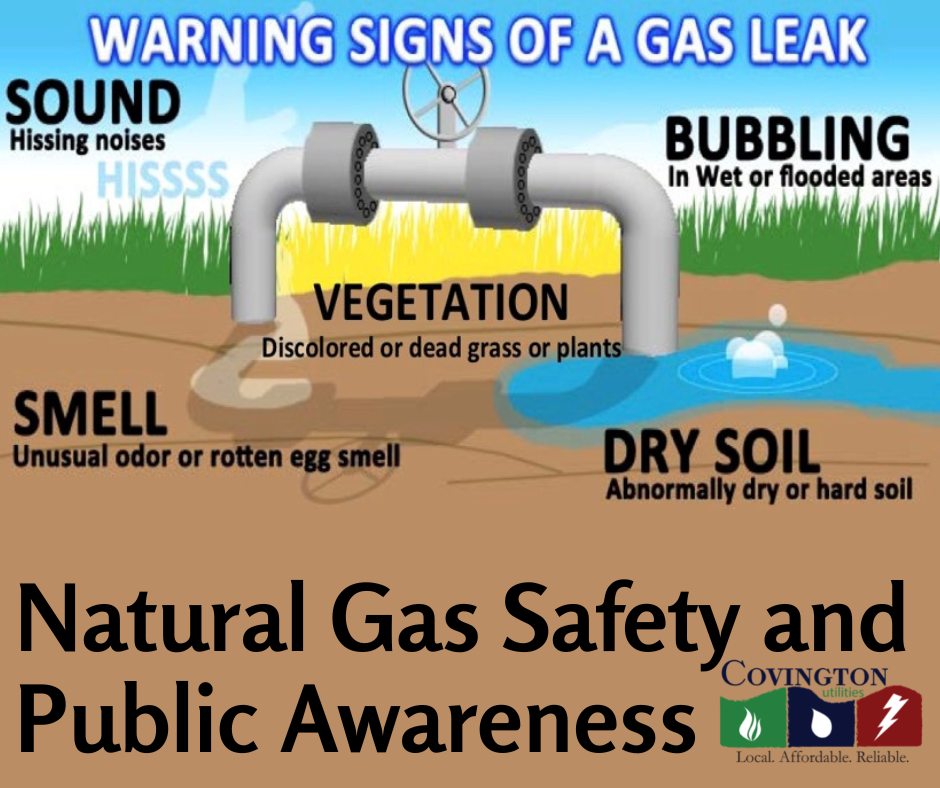 Return to list.