Covington Fire Department
The City of Covington is a dynamic and unique city rich with history and tradition and has a future that looks very bright. The Covington Fire Department has been a vital part of the City's past and will play an even greater role in providing safety for our citizens in the future. As we enter the 21st century, the members of the Covington Fire Department and staff will continue to be innovative and aggressive in our approach to the issues facing our community.

Covington Fire Department Station Headquarters
2101 Pace Street * Covington, Georgia 30014
The City of Covington Fire Department is located 35 miles east of the state capital, Atlanta, with the major thoroughfares being Interstate 20, which runs through the city east to west and Ga. Hwy 81, which runs north and south.
The Covington Fire Department is a 2 station department which contains a staff of 55 personnel consisting of 1 civilian, and 54 full time State certified firefighters providing fire protection, advanced emergency medical services, haz-mat response, technical rescue operations, fire safety education, fire cause investigation and fire code inspections to a population of 15,000 over 15.45 square miles.
The Covington Fire Department is currently one of only 12 accredited agencies in the State of Georgia by the Commission on Fire Accreditation International, and also holds a current ISO rating of 2.
---
VISION STATEMENT
The City of Covington Fire Department's 2025 Vision is to continue to fulfill our personal and organizational commitment of earning trust through transparent efforts that enhance the lives of those we serve. This vision, our true futurity, will become a reality by striving to accomplish our goals and objectives. We will transition into this future by:
Committing to the innovative management of our physical resources to make sure we are prepared now and in the future. We will always respect those resources entrusted to us, with the understanding that we must be ready to meet the challenges set before us and provide the best possible service to our community. Through these efforts, we will establish transparent internal communications systems and processes designed to enhance the quality of life of those we serve.
Formulating processes to ensure we are appropriately staffed with the best trained and diverse human resources to meet the needs of the community. As an accredited fire agency, our emphasis on respect, professional training, and career development will ensure the future provision of world-class services. These efforts will highlight our integrity, professionalism, and our devoted call to service.
Dedicating every ounce of our efforts as we work towards strengthening our community outreach with partner agencies to generate improved efficacies in service delivery. Together we will continuously do what is best for our community while honoring our history through the prism of the future. We commit to personify our passion for what we do as we hold each other accountable for fulfilling our mission, living our values, accomplishing our goals, always doing the right thing, and making this vision a reality.
MISSION STATEMENT
The Covington Fire Department will do the right thing in all aspects of life while providing quality and efficient service to all in the community.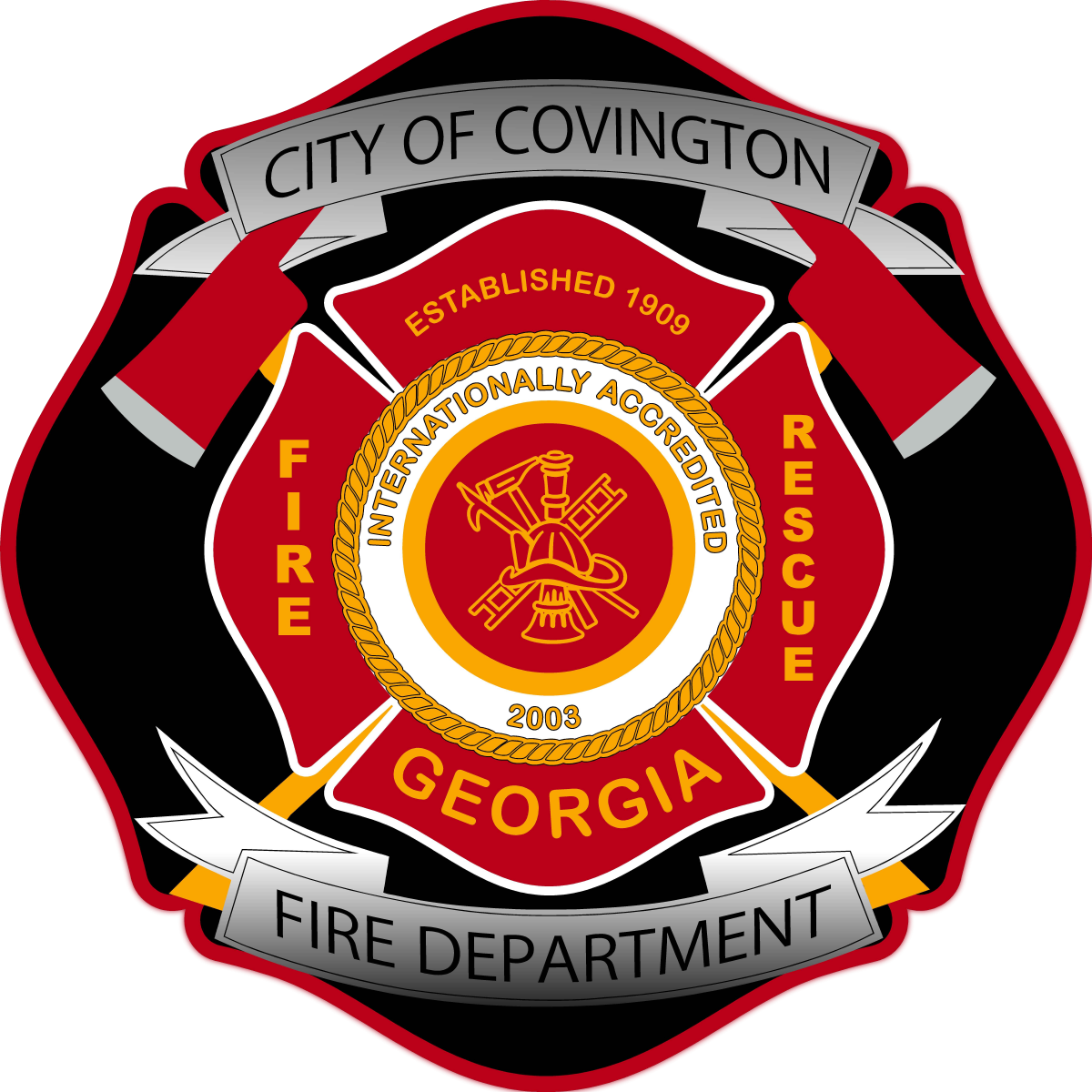 CORE VALUES
Service – To provide effective, efficient, professional, and quality service.
Respect – To respect each other and those we serve.
Commitment – Committed to all stakeholders, both internal and external.
Professionalism – Follow the highest standard of ethical conduct.
Integrity – Do the right thing, even when no one is looking.