Construction at Conyers Street and East Street Starts Monday, 9/11/23
September 08, 2023
Construction on a storm pipe repair will begin on Monday, September 11, 2023 at the intersection of Conyers Street and East Street. The contractor is allowing two weeks for project completion (Friday, September 22nd) to allow for weather related issues. However, work may be finished prior to the two week timeline.
Below is a map of a detour to avoid the Conyers Street / East Street intersection. If you normally use Conyers Street as your travel route, please consider using an alternate route during this time period. Thank you for your patience during construction.
Select image below to enlarge.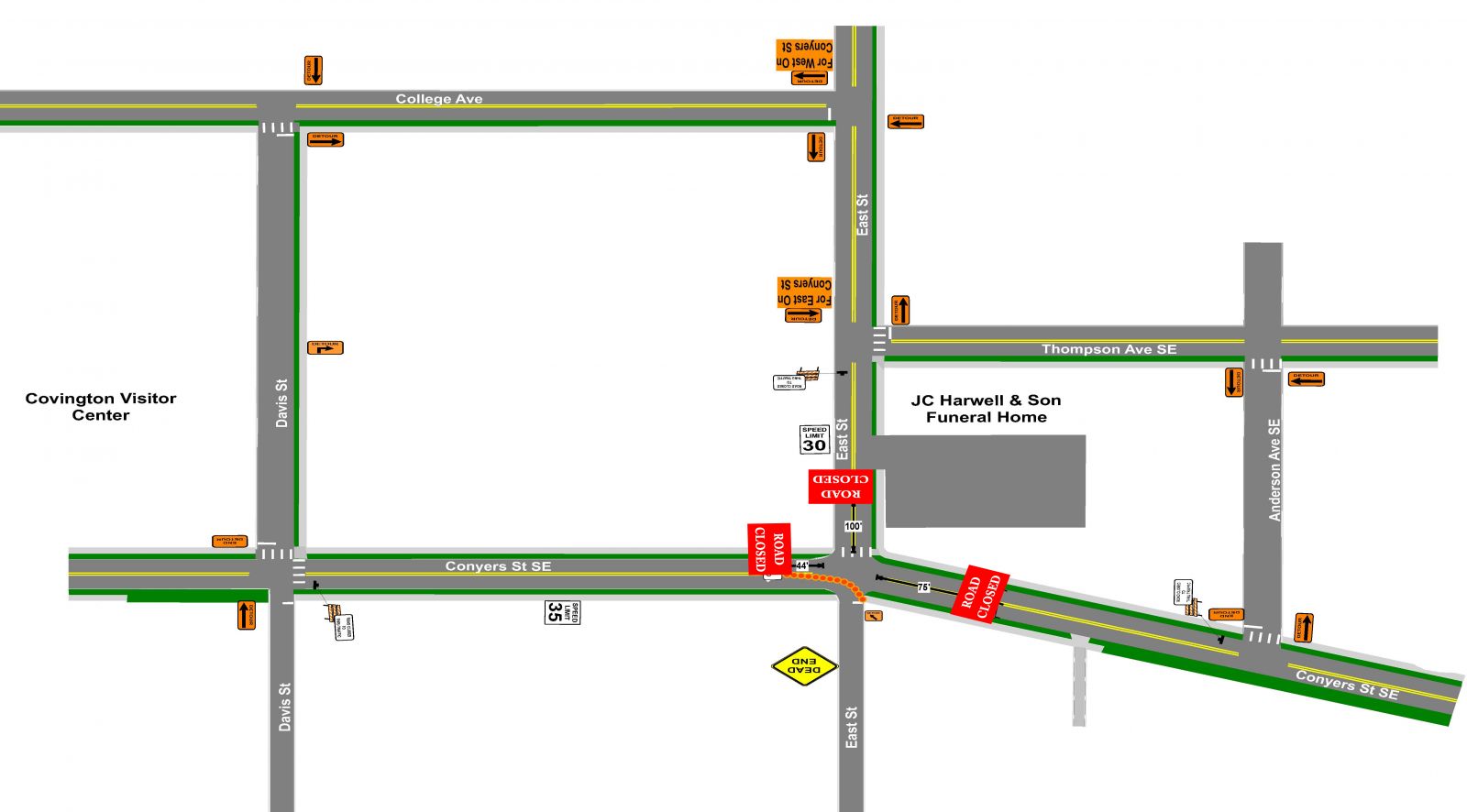 Return to list.