Fats, Oils and Grease Program (FOG)
With the number of food service establishments growing, an effective program was required in order to ensure grease would not inhibit the flow of wastewater throughout the collection system.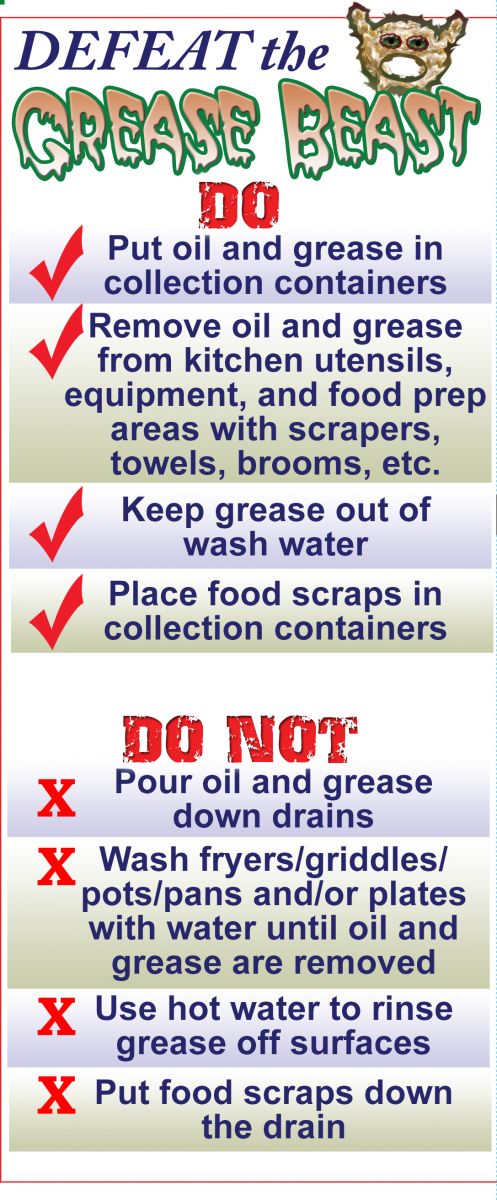 When not disposed of properly, FOG can cause blockages in the sanitary sewer which can result in sewer backups, leaks and overflows. FOG in a liquid form may turn viscous or solid as it cools in the underground sewer, ultimately causing a blockage.
To control the disposal of FOG during food preparation, cleanup and kitchen maintenance, wipe off dishes, pots, pans and cooking utensils before rinsing or washing. Install a grease trap (typically inside) or grease interceptor (typically outside) to trap the FOG before it enters the City's sewer lines. Check the depth of grease and food solids in the trap/interceptor regularly. Grease traps and interceptors must be cleaned by a licensed sewage handler with a copy of the manifest sent to the City's Program Specialist.
•CONTACT INFORMATION•
David Powell, Program Specialist
Cityof Covington Water Resources Department
P.O. Box 1527
Covington, GA 30015
Office: 770-385-5702
Email: dpowell@cityofcovington.org