Weekly Report: January 3, 2021
For the first weekly report of 2021, Darrin DeLamar, Mark Mealor, Zachary McKibben and Homer McSwain from the Water/Sewer Department grace the cover. Find out what they've been working on and more in the Weekly Report for the week ending 1/3/21!
January 12, 2021
Select the image below to access the weekly report
for the week ending January 3, 2021.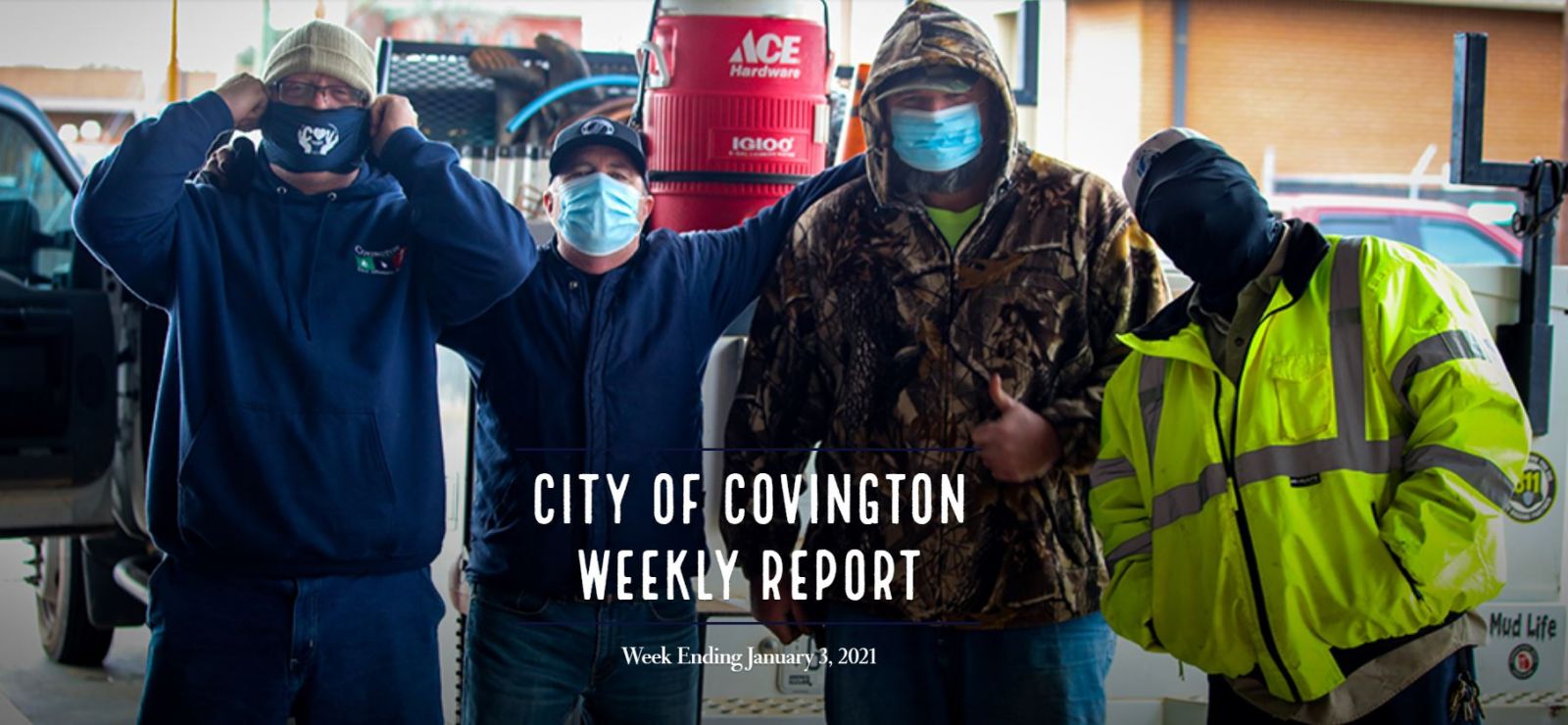 HAPPY NEW YEAR COV!
Return to list.