Team Covington Chronicles: May 10-May 23, 2021
Before settling in to the long weekend, check out what the City has been working on the last couple of weeks from May 10 - May 23! On the cover are Water/Sewer Department team members (L-R) Mike Murphy, Dustin Nichols & Zachary McKibben.
May 28, 2021
Select the image below to read the May 10-May 23, 2021 edition of Team COV Chronicles.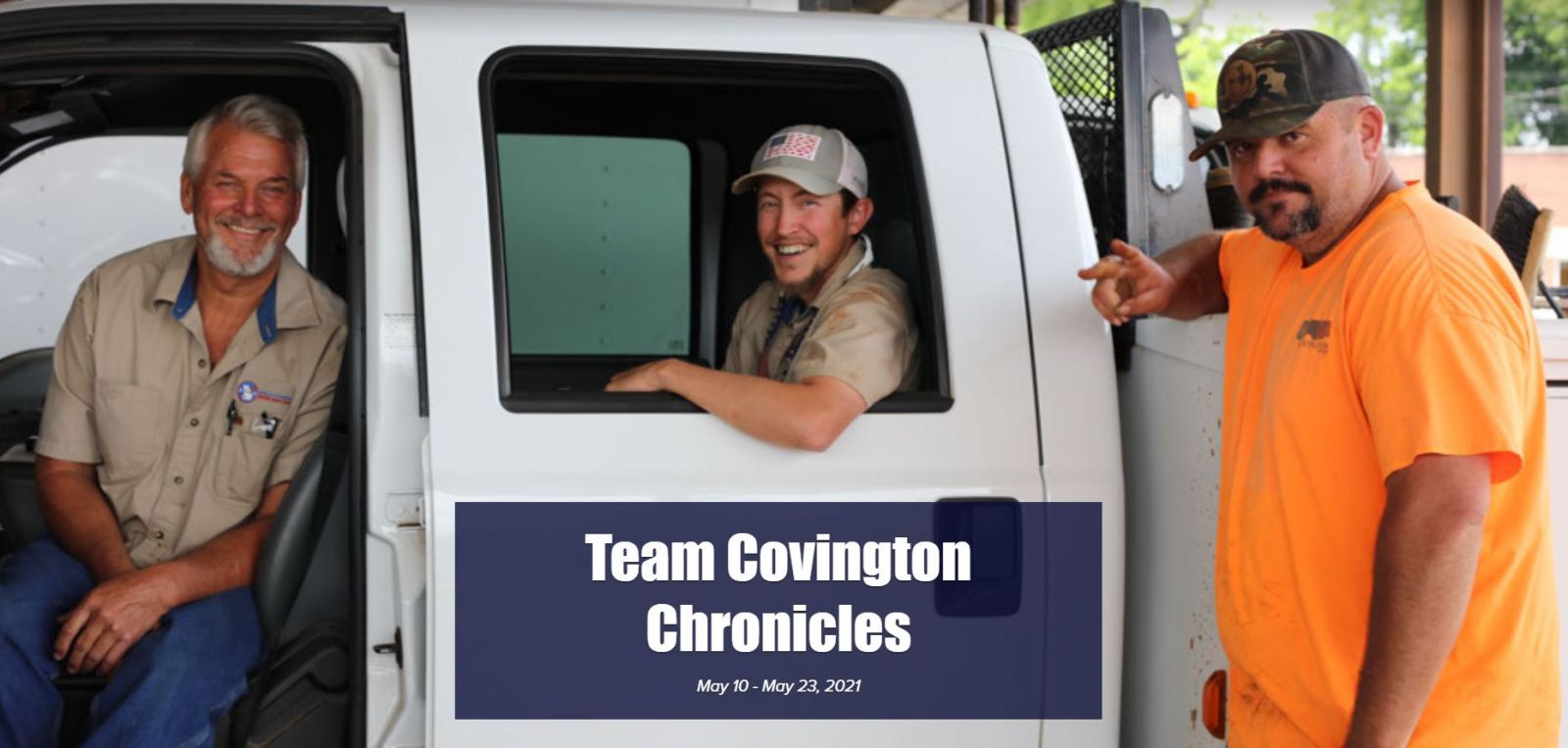 Return to list.