Night of Hope on December 5, 2021
The City of Covington's Spirit of Covington faith leaders group will be hosting a Night of Hope, which will be a concert event at Legion Field.
September 14, 2021
The event will be held on December 5, from 6:00 p.m. - 8:00 p.m. It will be a great night to come together as a city around the idea of hope.
In addition to attending, the Night of Hope planning taskforce is requesting that churches consider putting on performances as part of the event. There will be time slots of 6-8 minutes, in which organizations can have praise bands, children's choirs, dramas, skits, etc. We are asking for churches and faith organizations to consider bringing an act to the event. If you are interested in being a part of it, please fill out the survey located here:
https://www.surveymonkey.com/r/NighofHope
A representative from the task force will be in touch with you in the next few weeks to confirm your timeslot and give additional information about the event.
If you have any questions, please email them to Bailey Dickinson at bdickinson@cityofcovington.org.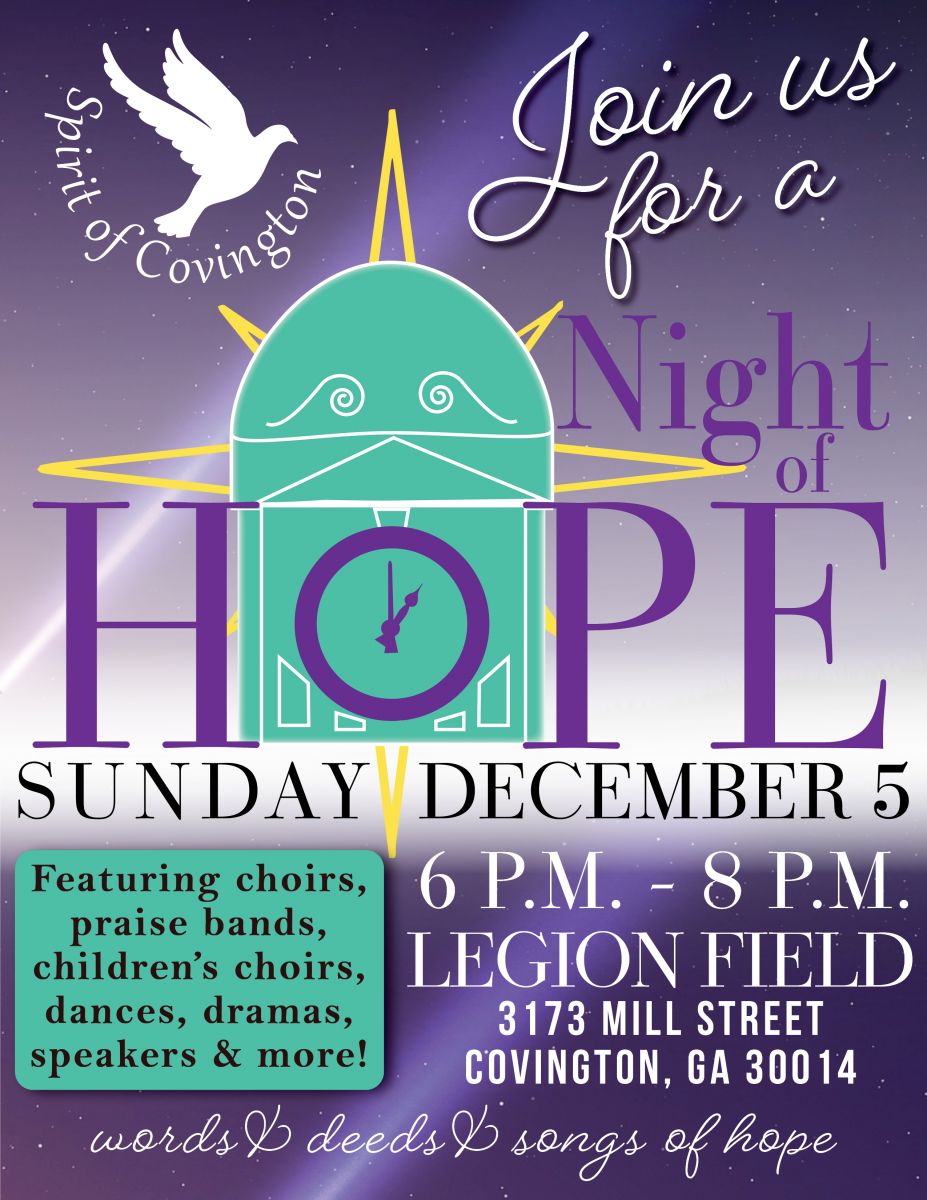 Return to list.