Downtown Consumption District: 90-Day Trial Period
From May 1, 2023 to July 31, 2023, a Downtown Consumption District will open within the Historic Entertainment District allowing adult beverages to be carried in approved open containers within the district.
April 25, 2023
At the April 17, 2023 City Council meeting, the City Council approved a 90-trial period for open container, in an approved cup purchased from a business, in an area deemed the "Downtown Consumption District." Below are the guidelines/rules for the District:
DOWNTOWN CONSUMPTION DISTRICT
DAYS & TIMES: Thursdays, Fridays and Saturdays from 11 a.m. to 11 p.m.
Open container drinks will be allowed in public area including sidewalks and crosswalks. At the time of publication, within the Square Park is not an approved location to have an open container.
Only adult beverages purchased from a business within the downtown consumption district are allowed. No adult beverages bought outside of the DCD nor coolers containing adult beverages are allowed.
Adult beverages purchased from a DCD establishment must be carried in the approved cup. You may not carry more than one cup at a time.
Brightly colored bracelets, labeled with the appropriate day, will be provided by the business where the adult beverage is purchased. The bracelet must be worn snugly on the patrons wrist (it cannot be loose enough to slide off). The bracelet must be visible.Only one drink, at a time, per bracelet.
Adult beverages and cups must be disposed of prior to leaving the boundaries of the Downtown Consumption District. There will be red trashcans at the exits of the DCD. Please help us keep our community beautiful by disposing of the cups properly.
---
MAP OF DOWNTOWN CONSUMPTION DISTRICT
Select below image to enlarge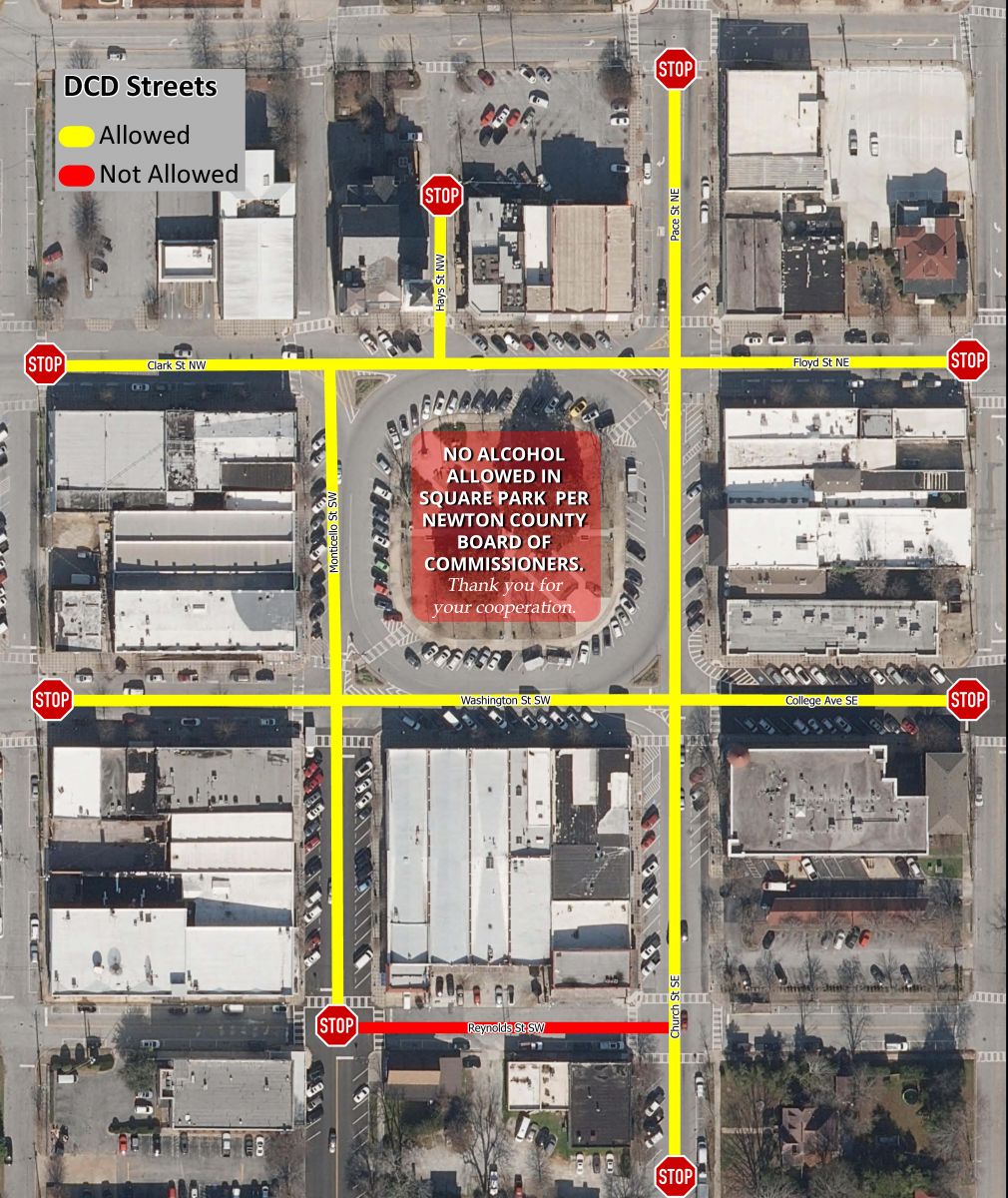 Return to list.