36th Annual Fuzz Run
Saturday, September 14, 2019 | 8:00 am - 11:00 am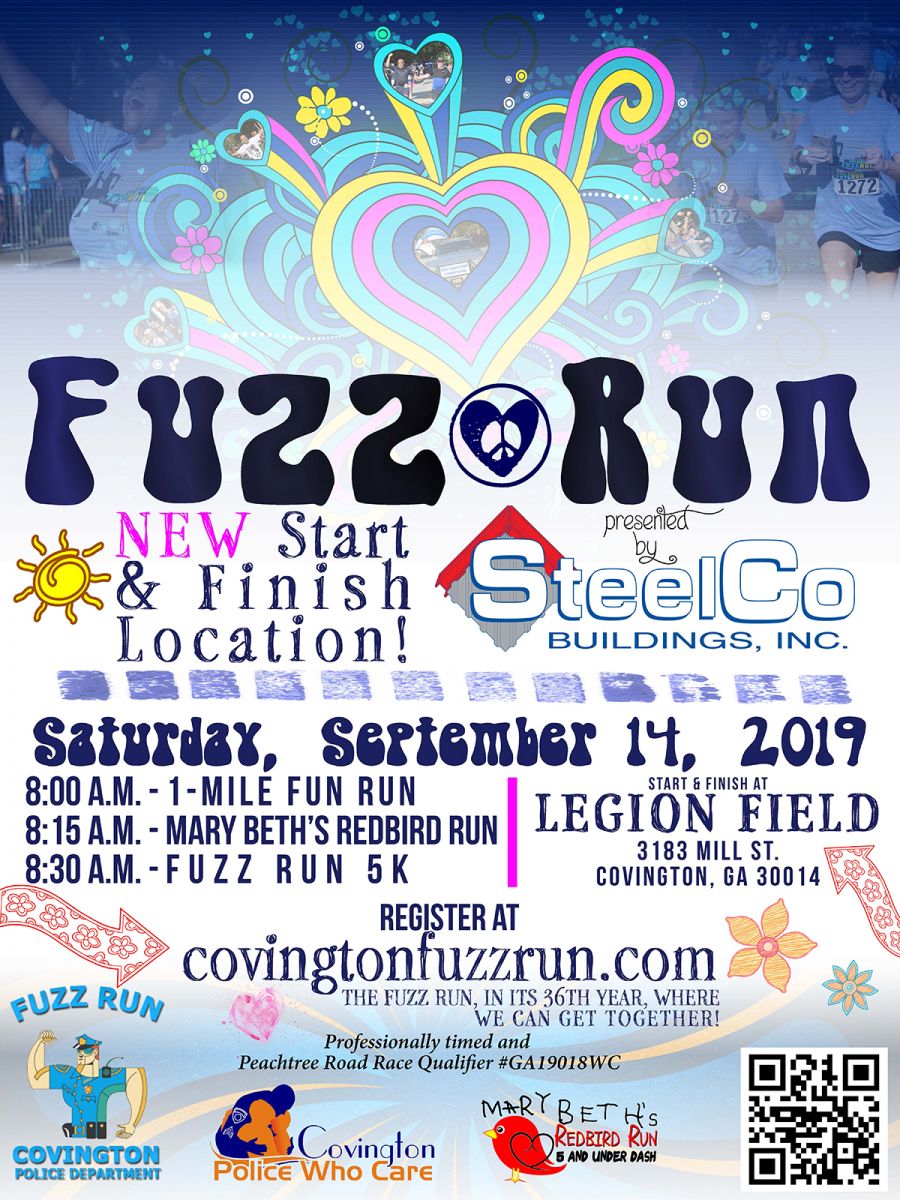 It's the 36th Annual Fuzz Run, presented by SteelCo Buildings, Inc. and the Covington Police Who Care. This annual 5K is the largest fundraiser for the Covington Police Who Care (PWC). The PWC contributes to local non-profits as well as organizing Shop with a Cop Back to School and Shop with a Cop at Christmas. In addition, the fund makes a $1000 contribution to the beneficiaries of every Georgia law enforcement officer who dies in the line of duty. Register online at covingtonfuzzrun.com.
Arbor Day in Covington
Every year, Georgia celebrates Arbor Day on the third Friday in February and Covington hosts a grand celebration of their own. Complete with guest speakers, refreshments and a poetry and art contest Arbor Day in Covington is a day to celebreate. Those in attendance even get to leave with a complimentary tree to plant.