Gnomadic Rhythm and Rides Fest
Saturday, May 14, 2022 | 9:00 am - 5:00 pm
City of Covington

Select image to enlarge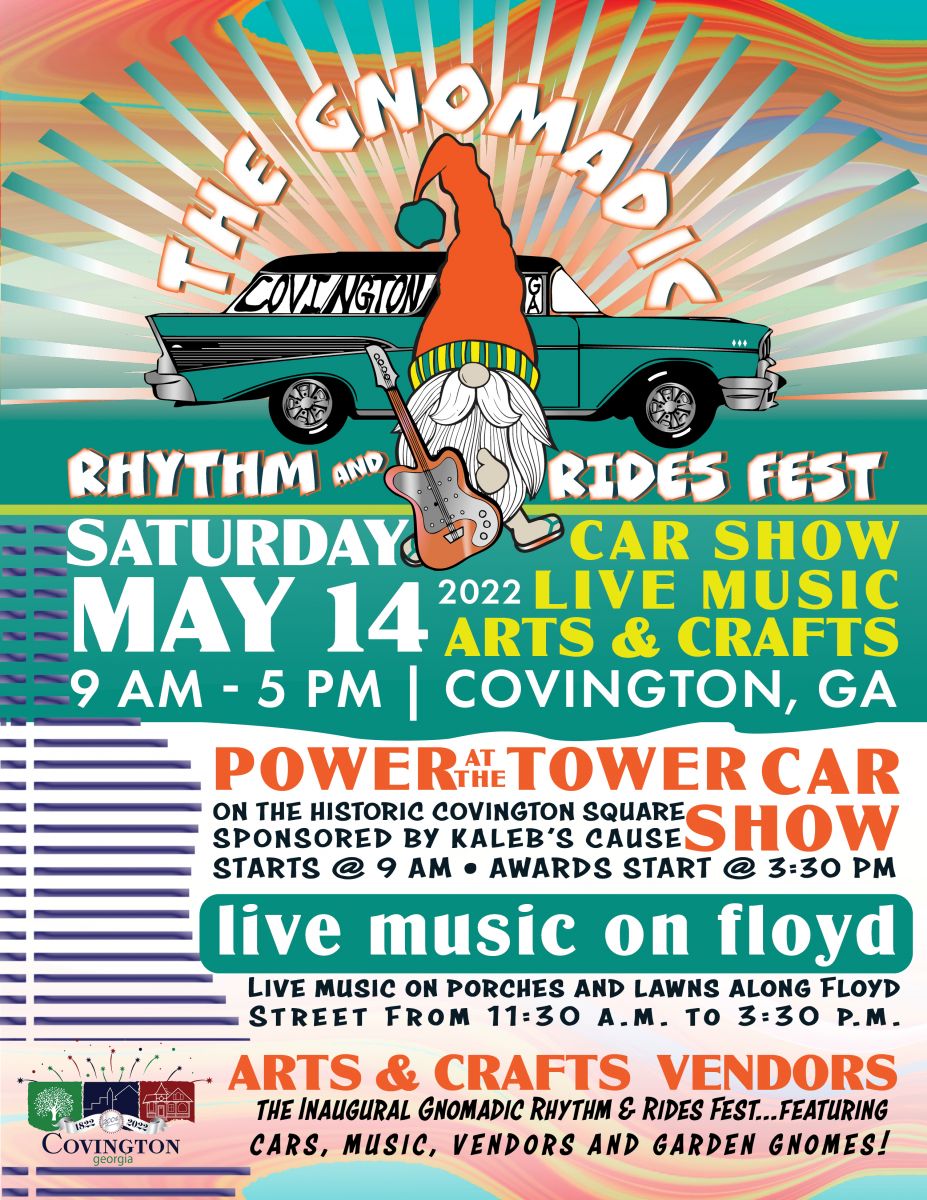 In its inaugural year, The Gnomadic Rhythm and Rides Fest is scheduled for Saturday, May 14, 2022. With the versatile (adorable...cool...festive...etc.) garden gnome as our official mascot, the festival will be a roving adventure of music, cars & vendors of arts, crafts and more!
There will be a road closure from 7 a.m. to 5 p.m. from the Square to one block off of the Square.
A portion of Elm Street (from Usher to College) and Floyd Street (from Elm to East Street) will be closed from 7 a.m. to approximately 3 p.m.
"Power at the Tower" car show will take place from 9 a.m. to 5 p.m. Presented by facebook.com/kale.waddleton / Kaleb's Cause, registration will occur on Pace Street at Usher. You can register for the car show the day of the event. And there will be raffles for gift baskets, a Summit Racing tool box, a Fat Boys golf cart and more!
Live music will start on Floyd Street at 11:30 a.m. Walk from the Square down Floyd Street to see these talented musicians:
-Frank Whitaker at 11:30 a.m. at 1177 Floyd Street
-Crest & the Motels at 12:30 p.m. at 1167 Floyd Street
-Bad Neighbors at 1:30 p.m. at 1146 Floyd Street
-Tedo Stone at 2:30 p.m. at City Pharmacy
Vendors will be set up along a portion of Pace & Floyd Streets and businesses around the Square will also be open!
Mark your calendars...don't miss an opportunity to hang with your gnomies at Covington's inaugural Gnomadic Rhythm & Rides Fest 2022!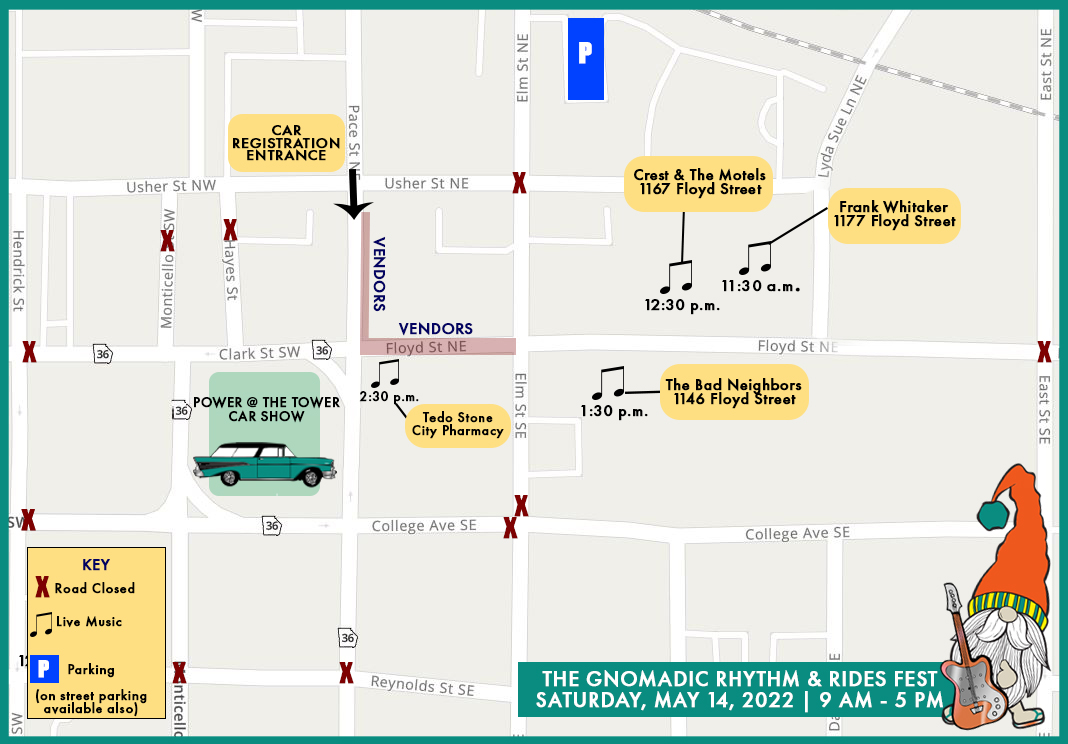 Select map to enlarge